THE FLIE noun.
Find love in EVERYTHING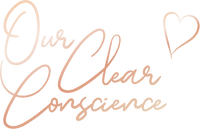 OUR MISSION IS CLEAR.
We believe that the arts play a pivotal role in enhancing the vibrancy of every community.
Clear Conscience is The Flie's advocacy foundation and educational platform focused on cultivating cultures of transparency and promoting enhanced safety in the performing arts and live entertainment environments. We work to improve the state of the arts by partnering with organizations that are transforming the industry.
Watch this space for Clear Conscience news, events, advocacy, fundraising, and volunteer opportunities.